After reading through the procedures and protocols for serving, enjoying and understanding where horilka came from, I now present to you my research on the Ukrainian cultural drink, horilka, more commonly known as vodka.
Forgive me for not writing down what these horilkas were made of. Some of them are made with honey and pepper, some are from potatoes, others from grains such as wheat or rye. The last few on the list, however, could have easily been made from shoe laces for all I know.
Lastly, any list of Ukrainian horilkas is surely to be incomplete. As anyone who walks into a Ukrainian market can tell, this list only scratches the surface.
The Big 4: Good for you, good for gifts

Khortitsa (Хортиця) – Horilka of the Cossacks. Okay, maybe not, but it's named after the island where the Kozak Sich is located. I was exposed to this horilka while visiting Kriyvka in Lviv. My backpackin' group moseyed up to a group of girls and a guy (two sisters, their brother and a friend). We offered to buy them a bottle of horilka if they let us sit with them. The drink and night was on! Backpackers and Ukrainians unite! We did shots kinda like it was tequila, with salt and lemon and the perogies we were eating that night, but this vodka was smooth enough to go down on its own. (As an added plus, the website has some pretty music on its intro page, kinda Christmassy, kinda spacey. Very nice touch.)
Khlibna Sloza (Хлібна Сльоза) – The name means "the tears of bread," which I can only imagine means that the bread is sad to see its brothers, sisters, and cousins being squished and liquified. With no distinct taste other than that of alcohol, this is one of the nicer and expensive horilkas that is made in a "natural" way as opposed to the other cheaper versions. This horilka came highly recommended by my students (always after class never before, right??) I'm told the best way to find out how good a bottle of horilka is is to check how you feel in the morning (is there no other way?). KS falls into the category of half bottle drunk = quick night but okay morning. Never managed to get through a whole bottle to see what that would feel like. Seems to me to be a very pure, well-made horilka and had another added bonus: the bottle was stopped by a cork so they included a plastic corkscrew!
Nemirov – Another excellent and pure horilka that goes down smooth and doesn't leave much of an after-effect so you can go teach later in the day. Nemirov comes in a few flavours, among which include the famous honey peppered horilka. Careful, this one really burns, the regular horilka not so much. Best served with an hors d'ouvre or something small to eat as this stuff will tear your throat apart. Who thought of mixing hot pepper and horilka? Each on it's own will tear your throat apart!
Prime – Another smooth horilka and kinda expensive. I think we shared this one while at a house party so I only got one or two shots in before the bottle was gone. Everyone seemed to enjoy it though. Apparently the company also runs a vodka museum which I never had a chance to explore. Excellent smooth vodka kinda like Khortitsa above.
The runners up: For parties and quiet nights alone

Stoletov – Not the best, but it comes in a lot of flavours, though I noticed that all of the flavours are subtle to the point of not even noticing them. I'm pretty sure the commercial on Youtube below is about how one guy is yakking about the purity of the horilka, while the other guys are like, "woah, who cares? It's good vodka." Decent horilka, decent price.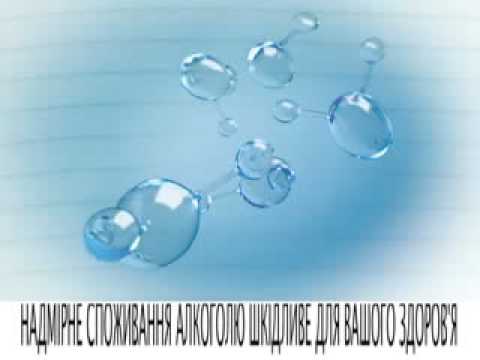 Medovuha (Медовуха) – Supposed to be mead-horilka but didn't really taste like much. The honey flavour was very subtle and best when served chilled. This one went well with salo.
Blagoff – One of the first horilkas I tried when I arrived in Ukraine. I thought it was pretty good but it didn't really have any stand-out features. Goes well on its own, but I imagine its subtle enough to mix with juice to have your sex on the beach. Apparently they even have "forgery protection" on their bottles which, I was told, is a big problem in Ukraine and Russia: fake liqour. So if your horilka tastes like strange water, it probably is.
Istynna (Істинна) – The name means "truth". I tried two types, brown label and blue label but they both tasted the same. I would learn later that this is one of those horilkas that is "like water" in the sense that it has no distinctive taste. Possibly fake? No, perish the thought.
Khutorok (Хуторок) – The name means "village" and one of the bottles had a smokey look to it, though in the shot glass it looked pretty clear. Decent and had the "Neat! A smokey horilka!" look to it more than anything else.
To avoid, unless you have no cash

Kozatzka Rada (Козацька Рада) – After reading the description of the drink on its website, I think I may have had a bad bottle or, quite possibly, didn't try enough, because this is supposed to be an elite horilka. It was the first horilka I bought in Ukraine. Terrible, but I bought it because I foolishly thought that any horilka bearing a picture of a Kozak, a historical Ukrainian warrior, would be good. Wow, was I mistaken. I'm pretty sure I won't have kids because of this one. The worst thing about this vodka is that because it's named after the Kozaks you may feel the urge to pretend that you are a warrior. Bad idea. Leave the fighting to the Brothers Klitschko. I will have to revisit this one to verify. I did keep the neat bottle though.
Ykrainska (Украінка) – Best remembered by one of my students who explained what the name meant: Ukrainian woman. She stood up and curtsied. How nice of her, memorable even. But the horilka is shit. Burning and a whole bunch of "ow" in the morning it's best to leave this horilka to the professionals.
Khlibnyj Dar (Хлібний Дар) – Literally translated the name means "bread gift", but the company's website translates it as "strength, internal lustihood, reliability, support, solidity and dignity". Quite a difference. Not sure I'd give this one as a gift, though. It really wasn't all that bad, but some folks seem to consider this to be "water" more than anything else. Apparently KB and Kozatzka Rada are made by the same company, which might tell you something. They gotta be doing something right, though, the woman who holds the company is one of the richest in Ukraine.
Horilochka (Горілочка) – Oh god, don't touch this one, please, if you don't have to. If the Kozak horilka wasn't good, this was worse. Definitely won't have kids because of this one. I'd really like to know how this one is made.
Available in Canada
It's odd to try Ukrainian horilka in Canada because sometimes you can't find what they sell here in Canada in Ukraine itself. These include Slava and Zirkova. Both great horilkas, Slava is a little more smooth than Zirkova though both are distilled four times, which, from what I understand, enhances the alcohol content, or maybe it's the purity of the alcohol. Not only that, the website boats that the Technology Chief holds a PhD in vodka. I'm not even sure how you can get that.
Anyway, I remember most of the Zirkova bottle only because, fresh from coming back to Canada and made brave by my vodka research, I attended one of my cousin's weddings. Well, a relative of mine pulled out a bottle of Zirkova. Now, I know this guy's a better drinker than I, plus his girlfriend was there, surely she'd moderate the consumption, right? Nope. She did shot for shot with us. It must've been pretty good horilka because it only took us 20 minutes to finish the bottle, so I'm told.
And that'll just about do it for my Ukrainian horilka research. Please enjoy and drink responsibly!